Looking for the best way to get around in Ann Arbor? Start here!
You've probably been looking at tons of vehicles in the Ann Arbor area if you're in the market for professional transportation. You'll notice that our party buses and limousines offer a unique look when compared to the competition! However, when it comes to our affordability, amazing features, and overall attention to detail, you'll find that there's no competition that comes close to BTB Party Bus! All of our vehicles are insured to the fullest extent, maintained on a daily basis by professional mechanics, and outfitted with all of the features you've come to expect from entertainment based transportation. Give us a call when you're ready to book your transportation, and we'll be there for the ride!
20-28 Passenger Party Bus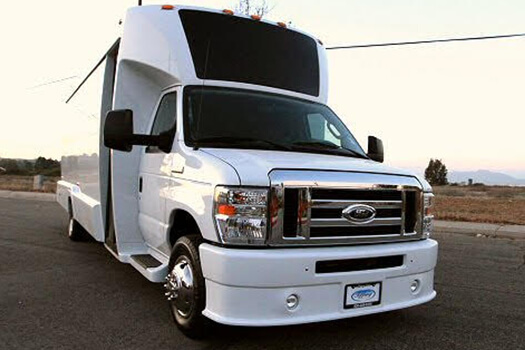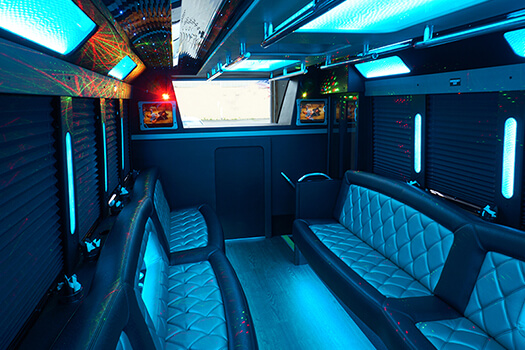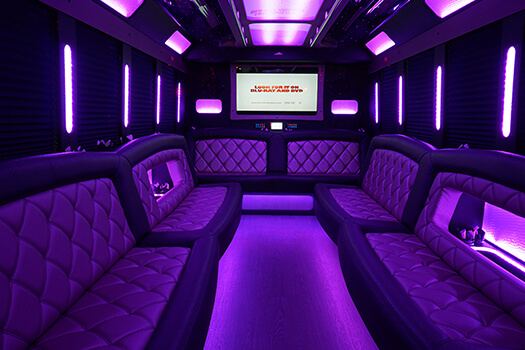 When it comes to passenger capacities, this 28 Passenger max capacity Party Bus is a great option for those who need something for a smaller group without sacrificing any entertainment or comfort. Our customers love this bus for a plethora of different reasons!
28-30 Passenger Party Bus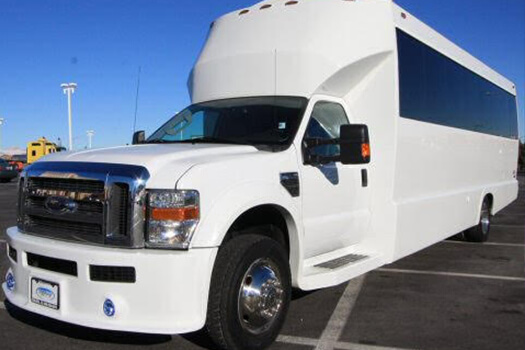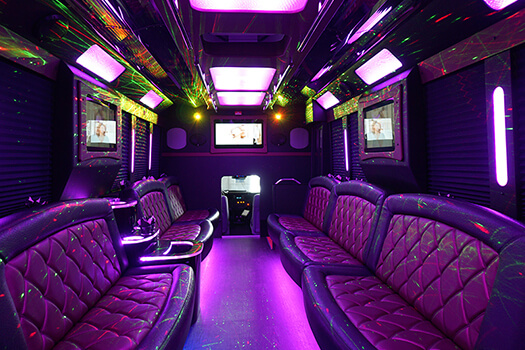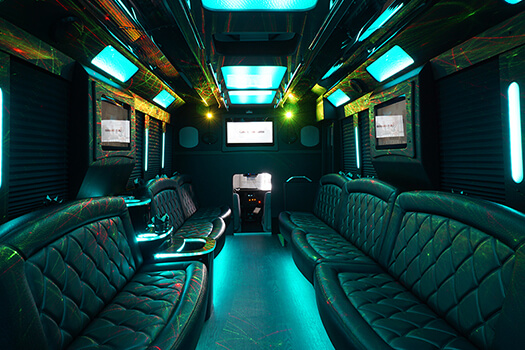 If top of the line is what you seek, look no further than our popular 28-30 Passenger Party Bus! This newly renovated option for transportation is known to be a beautiful way to get from place to place in the metro Detroit area. We're certain that you're going to enjoy the features on this bus!
34 Passenger Party Bus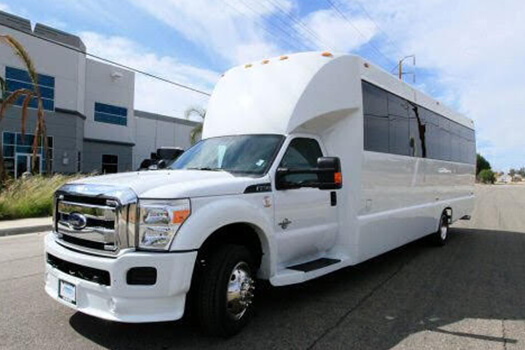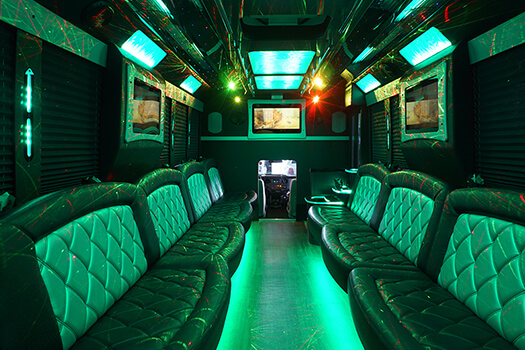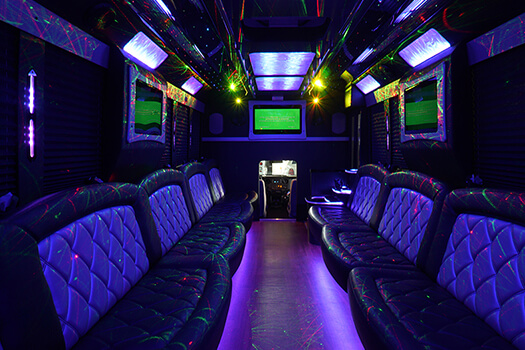 For mid-sized to large groups, you simply can't go wrong with our 34 Passenger Party Bus. This gorgeous specimen of automotive prowess is brimming with features and ready to host a wild party or laid back get together. It doesn't matter what you're planning, it will be a fantastic time on this bus.
30-35 Passenger Party Bus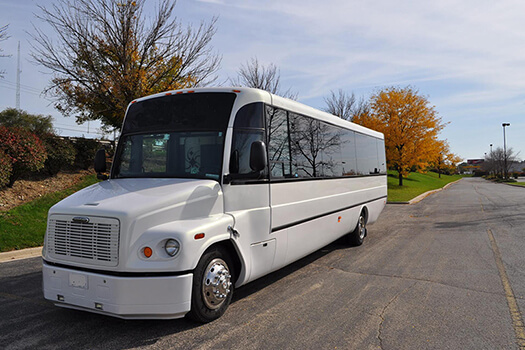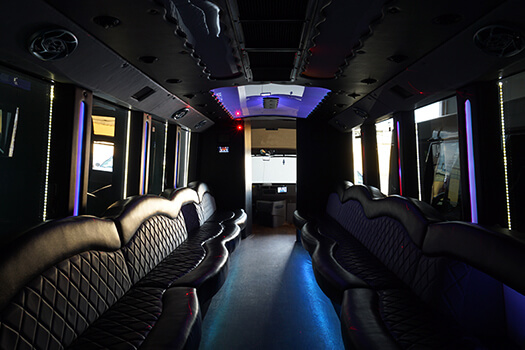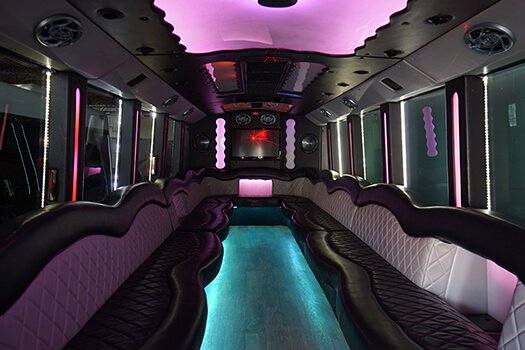 If you're planning a party, fundraiser, sweet sixteen, or a raucous night out with all of your friends or family...you definitely can't go wrong with this large 35 Passenger max capacity Party Bus! Everyone absolutely loves this vehicle, and that's because it turns heads wherever it goes. You're in for an unforgettable experience when you rent this beauty!
10 Passenger Transit Van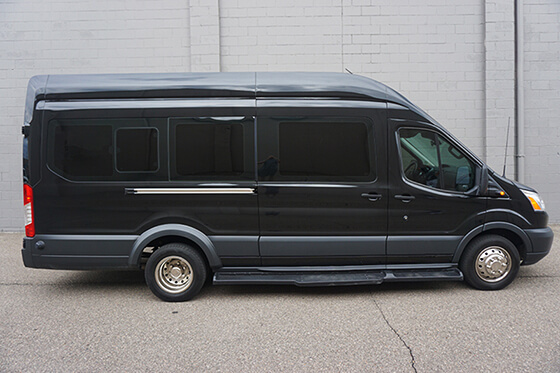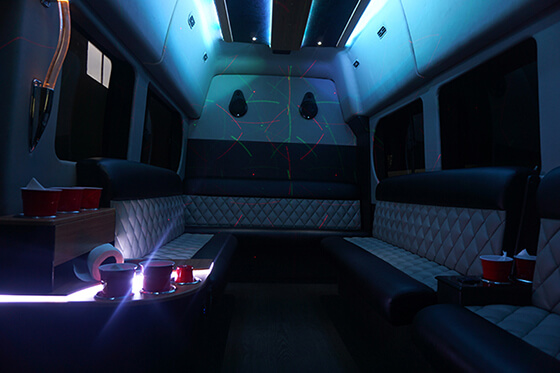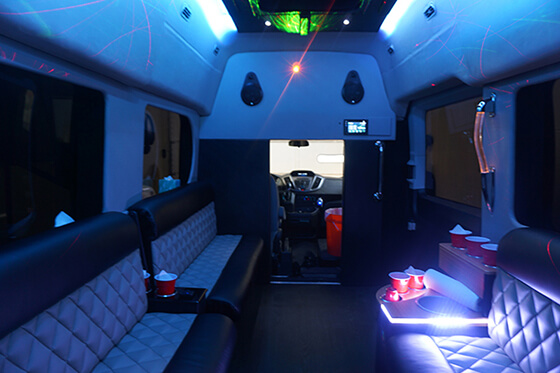 Our smallest vehicle is our 10 passenger limo van! While this van might be small in size, it's certainly not lacking in luxury! This van has limo-style seats, a new sound system, a large cooler, and so much more! This is an economical choice for small groups who want to enjoy the fun of a larger vehicle without the cost.
8-12 Passenger Town Car Limousine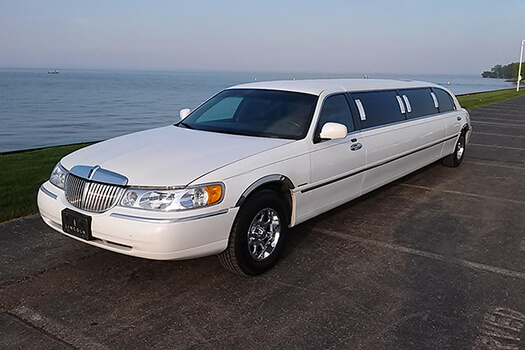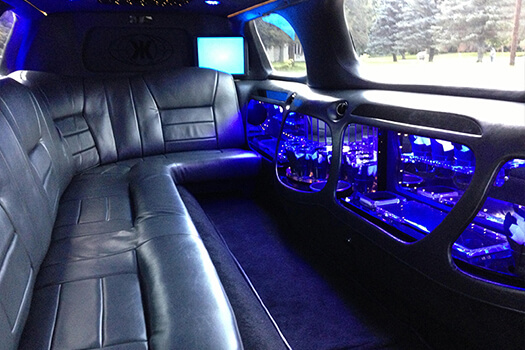 This 12 Passenger Town Car limo is one of our classy and traditional choices for luxury transportation. Outfitted in our timeless style, you wont believe your eyes when you climb into this fantastic vehicle. It's only a call away, and it's perfect for bar hopping, bachelor and bachelorette parties, and so much more.
10-12 Passenger Range Rover Limousine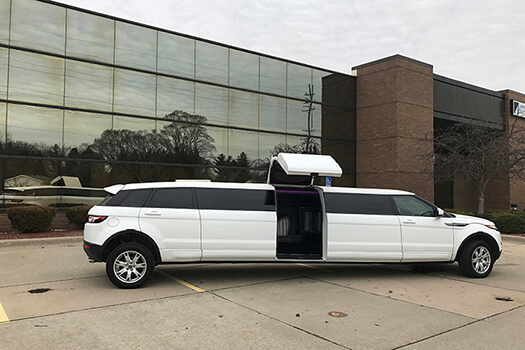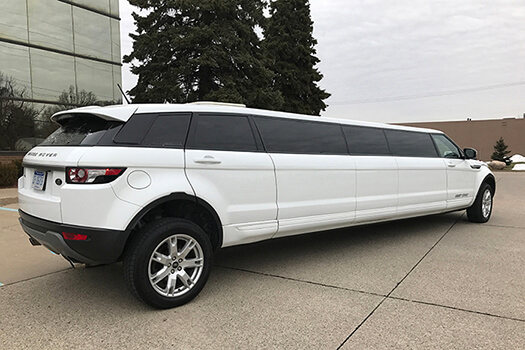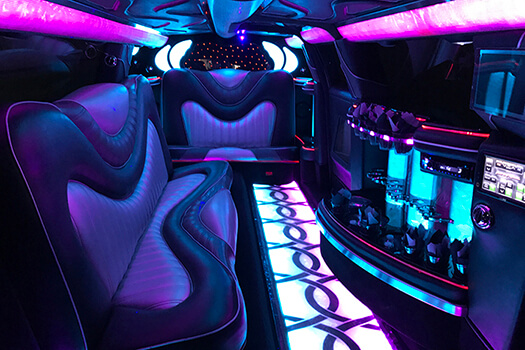 Our newest addition is making quite the splash! This 12 Passenger max capacity Limousine has a custom crafted interior that you're sure to enjoy. It's great for events such as school dances, weddings, corporate events, and bar hopping. Rent it today for a great time!
18-20 Passenger Escalade Limousine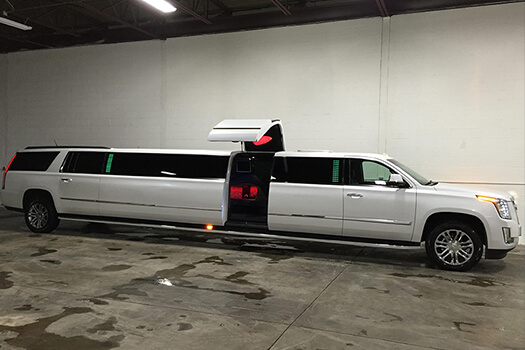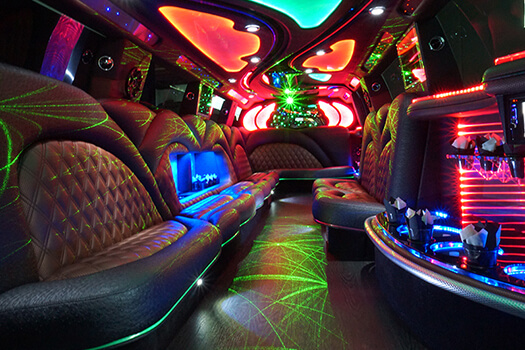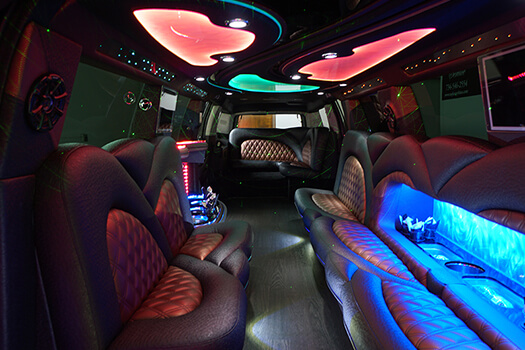 This 20 Passenger super stretch limo is the vehicle you need to ensure everyone has a great time at your next get together. How could you go wrong with a transportation option that includes fantastic bar areas as well as the coolest gull wing doors for an impressive entrance?